PlanMap kick-off meeting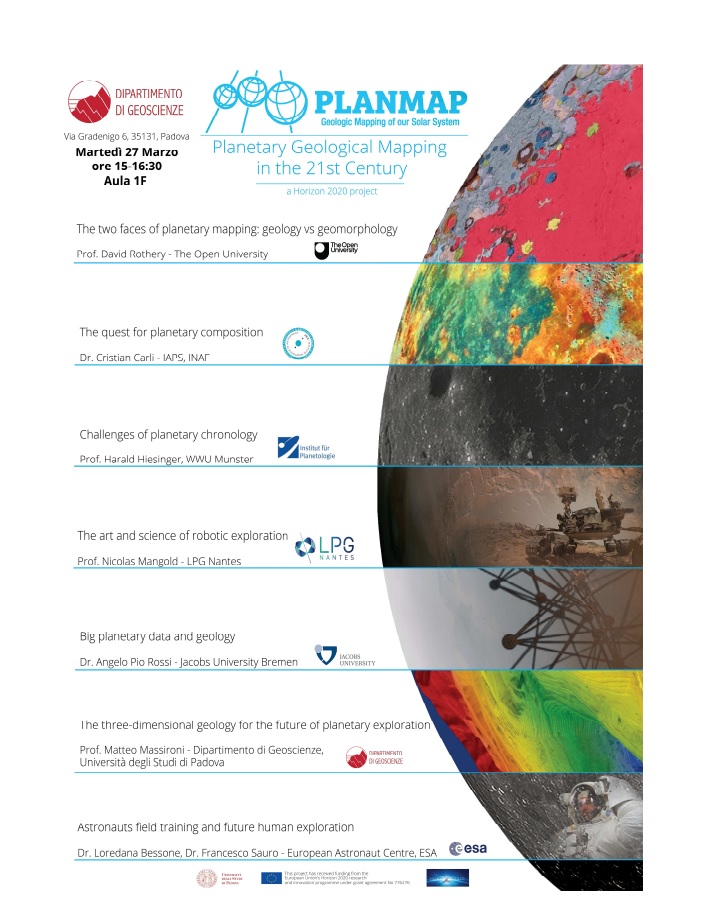 The kick-off meeting of PLANMAP project was held on March 26th-27th-at the Department of Geosciences of the University of Padova.
The Consortium representatives met to provide clarification about administrative issues and plan future collaborative activities  as well as establish relations between all partners.
On the 27th, was held the communicative event "PlanMap: planetary geologic mapping of our Solar System" dedicated to students and staff of the Departments of Geosciences, Astronomy and Space
science and technologies as well to the general public.
PLANMAP project started in March 2018 and will last until February 2021.